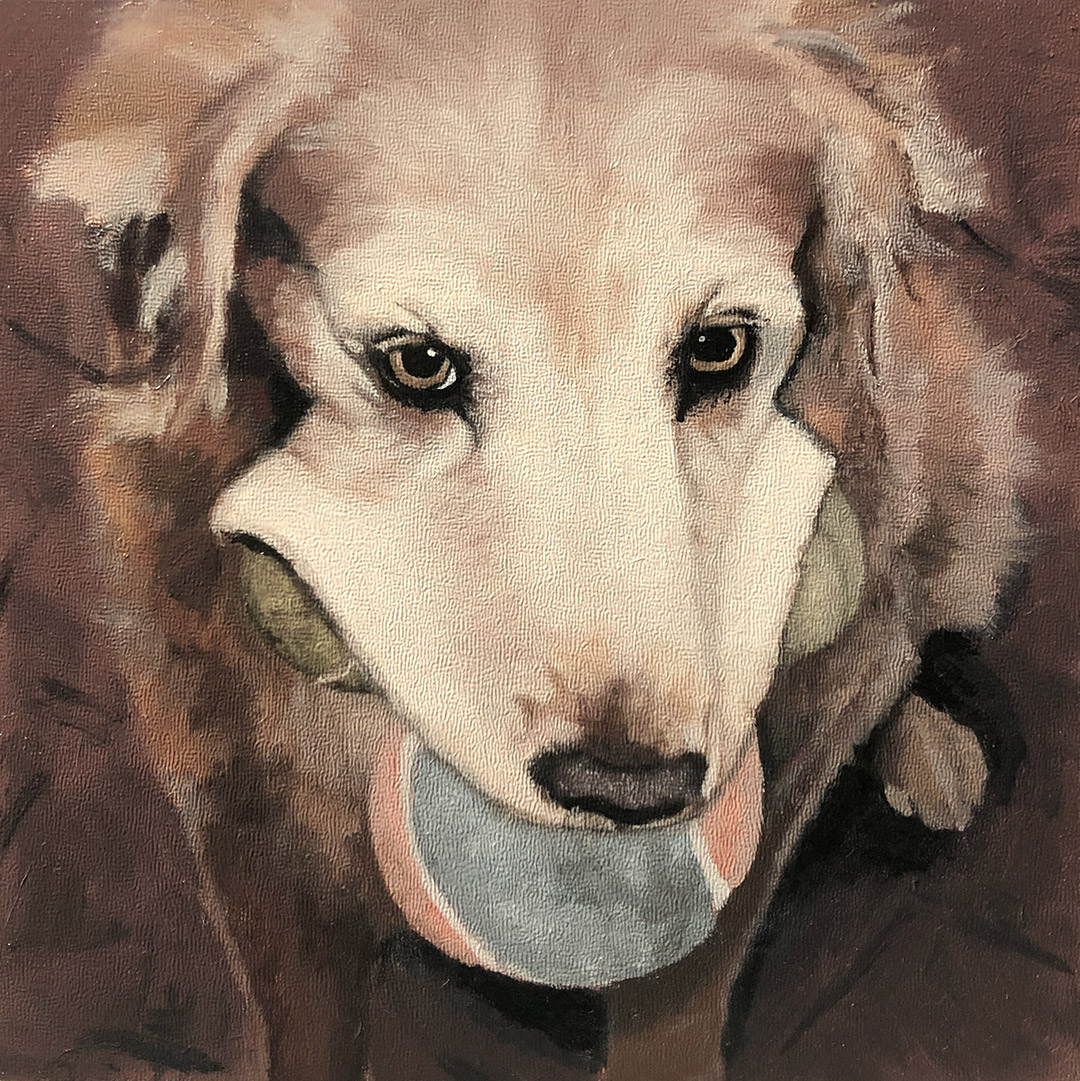 Sparky. Oil on Wood Panel. 8″x 8″
This golden girl with her 3 tennis balls, is the mother of Smudge. I alternated working on the two at the same time. Sparky's reference image is an old film photograph with similar wear and tear as Smudges. This was helpful because the corrections needed were similar in both paintings.
Sparky's restoration was a little more challenging because the color distortion. In Smudge's painting, I corrected the color issues by painting in black and white. While that worked for a black lab, that solution wouldn't work for this golden retriever.
The issue is that the aged film photograph had shifted all the colors into a pink-red veil. This wouldn't translate well into an oil painting without some corrections. My solution was to reverse this color aging by shifting the entire palette closer to yellow.