Enter here to win a FREE pet portrait oil painting! New Winners Quarterly!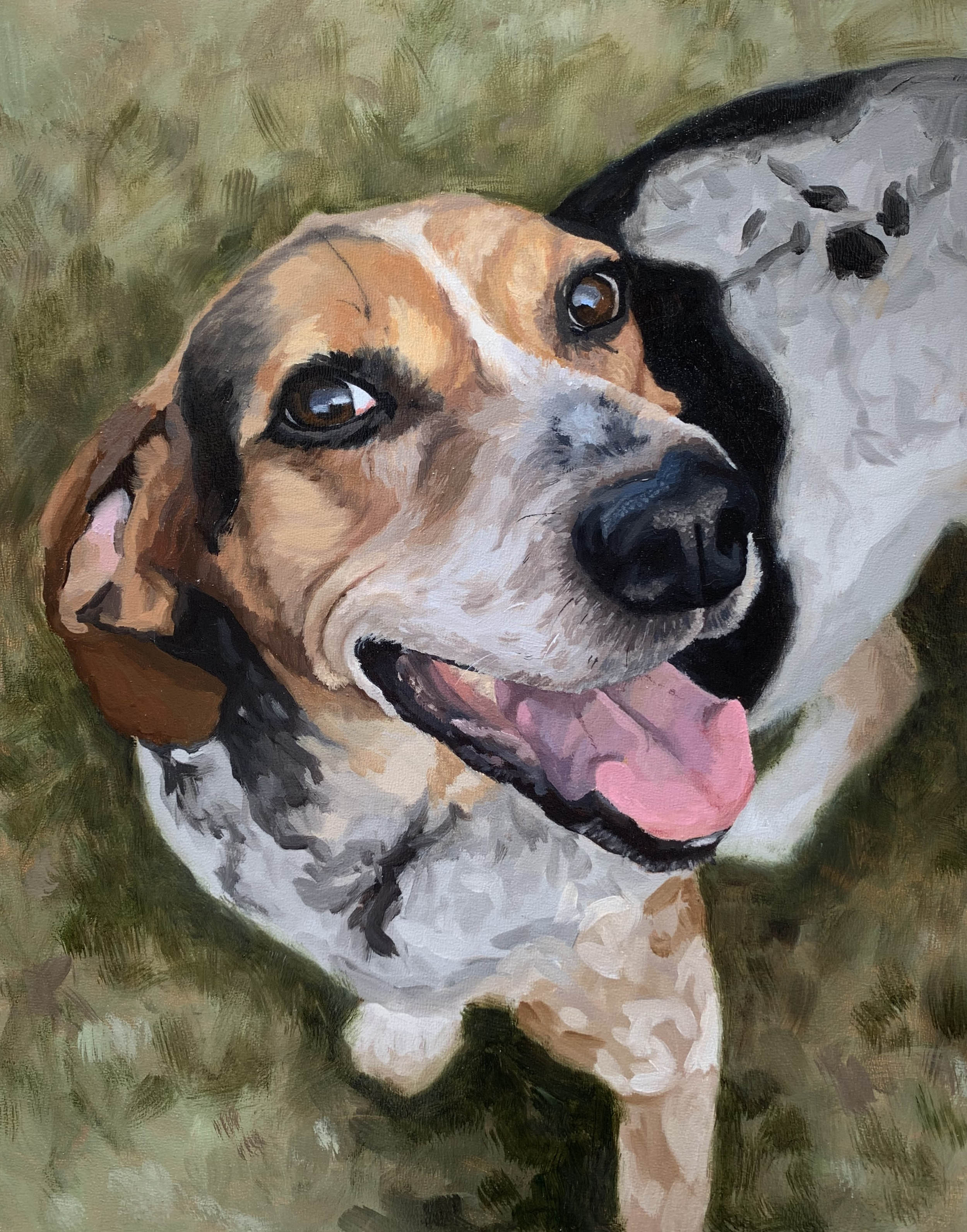 Copper. Oil on wood panel. 11″x14″
 This is my dog Copper — aka Copper Dog, Sale Dog, Bog Dog, Affection Police, Shy Guy, Round-the-corner Dog, and many more nicknames. We adopted him several years ago during a local shelter's Black Friday sale (hence the Sale Dog nickname). He's been challenging as a pet since he was abused before we got him. He was extremely jumpy and shy for YEARS. But with lots of patience, love, and playtime with other dogs he's made truly amazing progress. Now we get to see this beautiful smile every day.